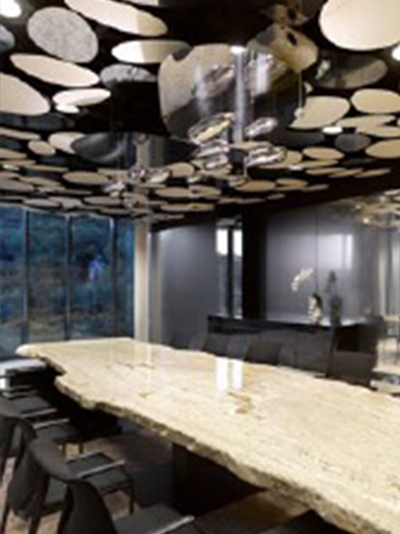 A SYMBOL OF MOBILIER GROUP'S TECHNOLOGICAL CREATIVITY
This project has been realised by Mobilier Group in cooperation with the famous Czech architect Bára Škorpilová. The project itself is a presentation of unique technological solutions applied in the most luxurious office space in Central European market. One of the greatest technological and creative peculiarities was the creation of a custom board meeting desk for the J&T company, which also operates some of the most famous ski resorts in Slovakia, the Czech Republic and Poland. Mobilier Group encased old historic skis in a high-gloss polyester paraffin lacquer at such a thickness that even professional furnishers were under the impression that the skis were encased in glass. This product is one of the most interesting of its kind in the world.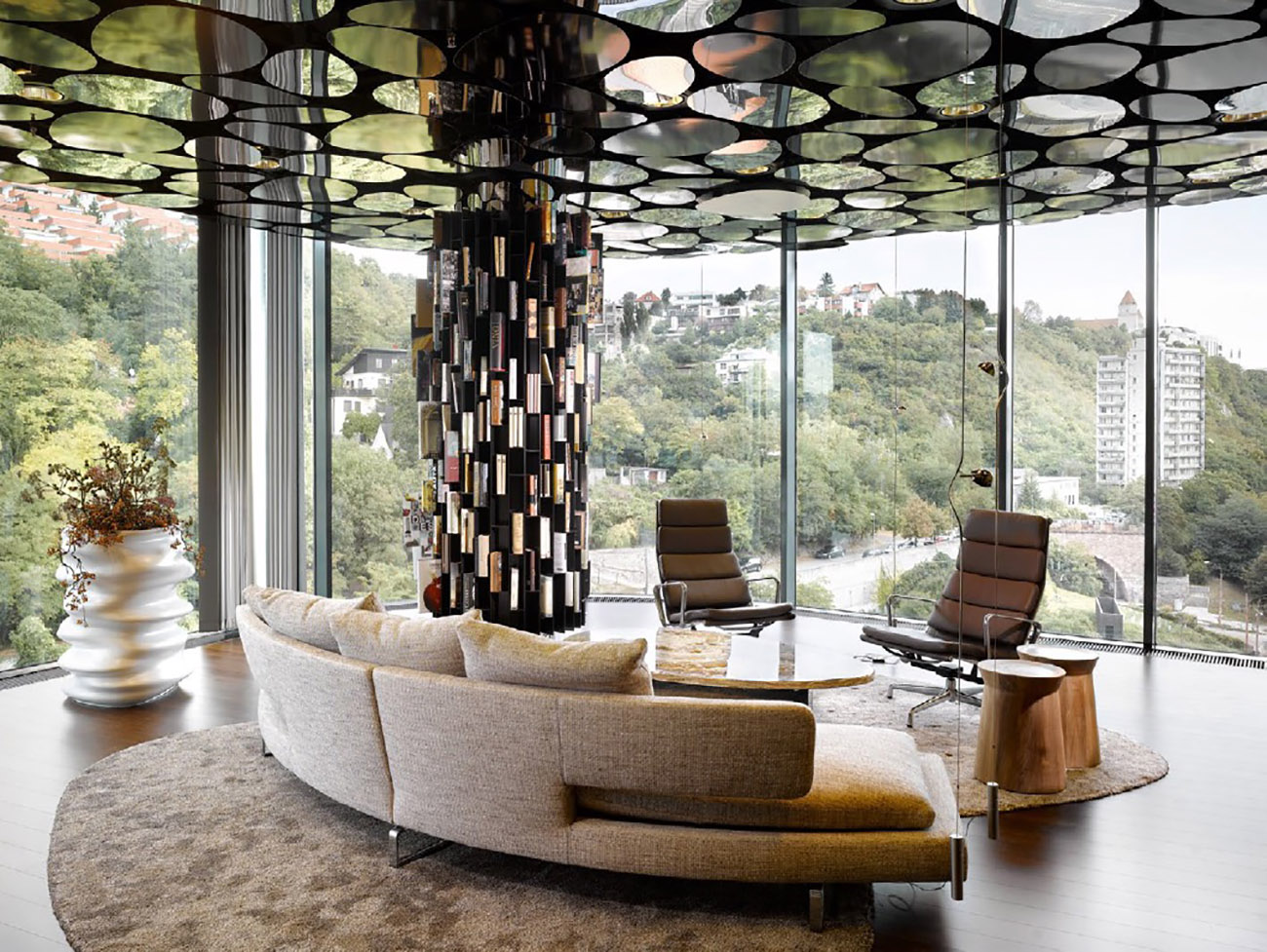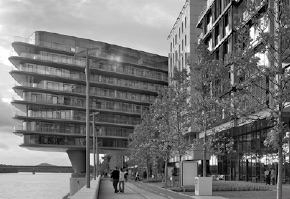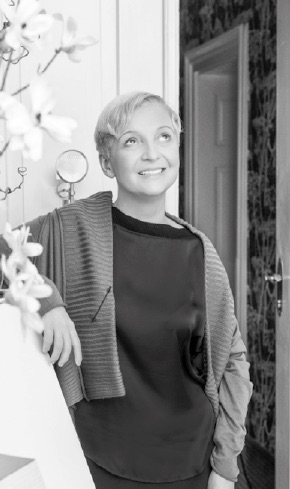 She is the co-founder of the Mimolimit atelier, which focuses on designing hotels, restaurants, canteens, offices and even residential projects that cross the boundaries of the common everyday. Her projects can be seen not only in the Czech Republic and Slovakia, but also in Moscow and the Maldives. Bára Collaborated with Mobilier Group on River House and J&T Bank projects in River Park in Bratislava, as well as the Yasmin Hotel in Košice. She has won several awards for architecture as well as the Red Dot Award.